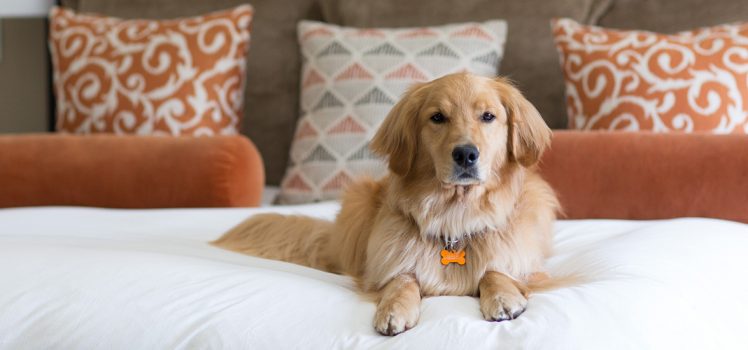 30 Apr

It's a Dog's World in Sun Valley

Meet Riley, our Executive Director of Canine Hospitality. While she can be seen smiling almost all the time, Riley knows that making a dogs feel welcome wholesale mlb jerseys at Knob Hill Inn is serious business.

Dog owners certainly know the feeling: dogs aren't like a member of the family. They are a degli member wholesale jerseys of the family.

So when you go on vacation, why would you want to leave a family member behind?

We feature our very own Wagging Tail Escape package which will ensure that your furry friend has a pawsome time on vacation.

Your dog will enjoy:
Doggie travel cheap mlb jerseys bowl
Canine first aid kit
Field Guide Koh to Dog First Aid book by Randy Aker, DVM
Alpine Dog Active Nutrition Bar
Waste disposal bags
Complimentary dog tag with Knob Hill Inn's contact information to use during your stay
We'll match a donation in your dog's name to the Animal Shelter of the Wood River Valley up to $25 to help support the world's less fortunate pups
But the fun doesn't stop SOCCER there. The Sun Valley area is home to 400 miles worth of hikes and trails that make for a perfect day trip adventure for you and your dog. Much of them have been quality tested and approved by cheap nfl jerseys Riley herself, so stop by the front desk to ask for tips and guides. Take your furry friend out amongst the hills and forests in the Valley for a Mitgliederversammlung spring vacation that neither you nor they to will forget.
As the old saying goes, it's a dog's world. And that's especially true out here in Sun Valley!