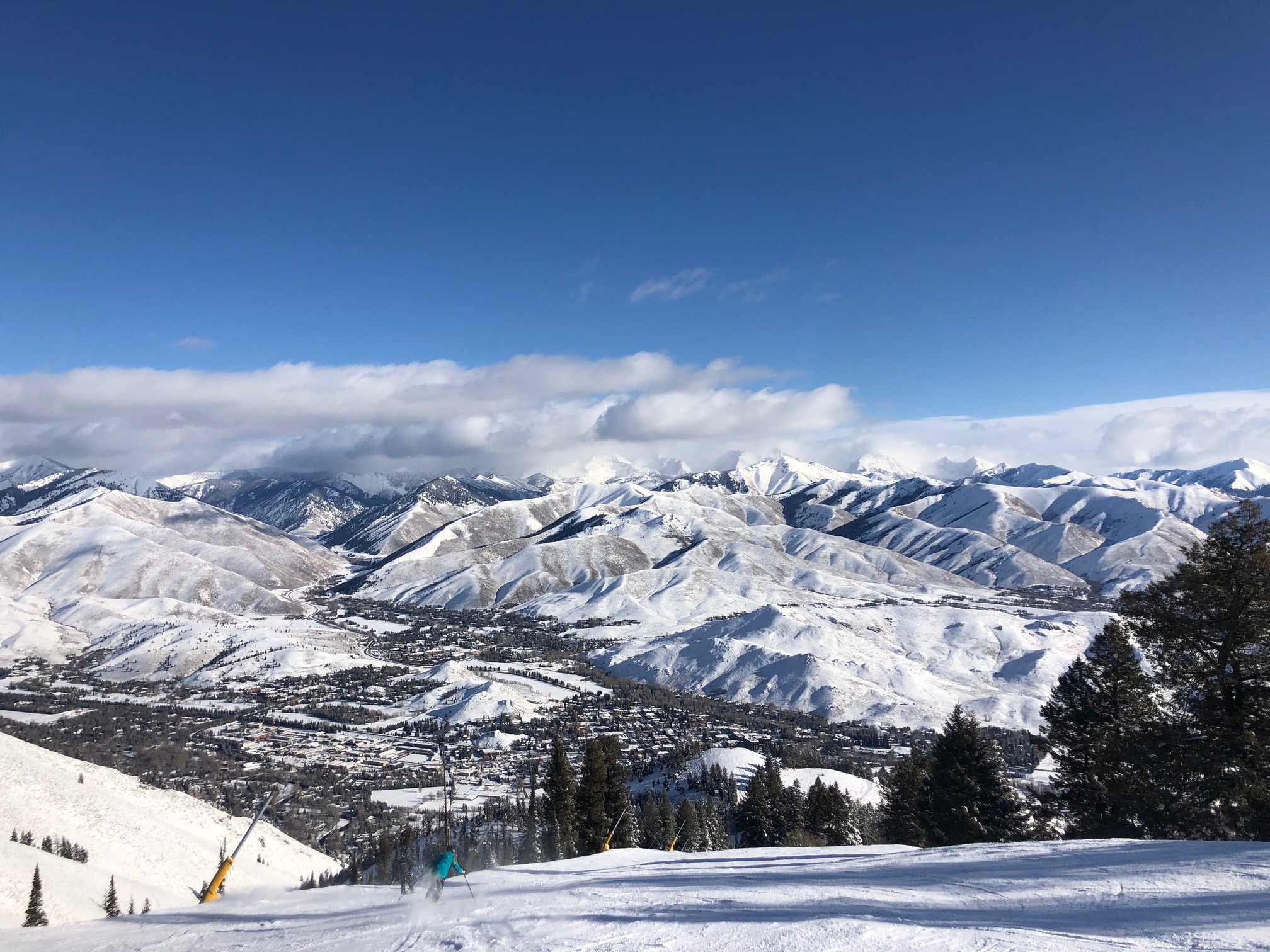 01 Feb

February – an Incredible Month to Visit Sun Valley!

February is an incredible month to visit Sun Valley!

First, it's usually the best snow of the season and second, Sun Valley has it all!

Bald Mountain's vertical lines, Dollar Mountain's family-oriented terrain, and limitless backcountry access make these ski resorts top notch.

That is why the area has earned the moniker "the Alps of America."

You can experience fresh powder turns, amazing mountain vistas, awesome groomed trails, and a remarkable lack of lift lines.

Any Sun Valley ski day inevitably ends in high fives.

Check out some of these Bald Mountain stats:
Summit: 9,150 ft
Vertical drop: 3,400 ft
Base: 5,750 ft
Skiable Acres: 2,054 acres
Lifts: 18
Beginner terrain: 36%
Intermediate terrain: 42%
Advanced terrain: 20%
Expert terrain: 2%
Sun Valley also welcomes EPIC Pass holders!
Did you purchase an EPIC Pass this year?
The 2019-2020 winter season marks Sun Valley, Idaho's inaugural partnership with the EPIC Pass!
One pass grants you access to some of the world's best ski resorts for a mighty attractive rate.
The Sun Valley EPIC Pass also features special lodging discounts, including at our very own Knob Hill Inn.
This is the Sun Valley EPIC Pass lodging discount you've been waiting for.
Show us your EPIC Pass this winter and save 20% off the Best Available Rate during the 2019-2020 season.
Let us be the perfect home base for your winter adventure.
We offer daily breakfast – included in your stay, comfortable guestrooms, an indoor heated pool, hot tub, and sauna, heated boot storage, and beyond.
Just bring your Epic Pass with you and let the ultimate Sun Valley winter retreat begin.
Since Sun Valley is home of the world's first ski resort and first chair lift, it is a destination that is rich with skiing culture yet still remains surprisingly unaffected.
Also, the Friedman Memorial Airport is a mere 20-minute drive from the ski hill.
Those are just a few reasons why Sun Valley should be on your ski & snowboard bucket list this winter.
In addition, there are so many other activities you can find yourself participating in as well… Sun Valley isn't just a ski town!
Strap on a pair of snowshoes – packed trails or blazing your own path, we have both.
Pedal power – don't let the snow stop you from mountain biking in the winter – grab a fat bike and check out the snow biking trails.
Push and glide – whether you classic or skate ski, the Sun Valley area has many groomed cross country ski trails as well as ample opportunity to cruise through the forest or on scenic loops.
Cast a line – The Big Wood River is open for fishing throughout the winter months. Go it alone or hire a guide from one of the many local fishing shops.
Hit the ice skating rink – test your skills and your spins on Sun Valley's year-round outdoor ice skating rink. You can also play a friendly game of ice hockey at Christina Potters Ice Rink in downtown Ketchum.
Finally, Winter Season of the Sun Valley Music Festival closes out the month of February on the 27th, 28th, and 29th.
Sun Valley is a ski vacation destination that rich in history because of the people who call it home.
Come for a Sun Valley ski vacation this season and see why it continues to be one of the best winter destinations in America.
Make your reservations to stay with us at Knob Hill Inn during the incredible month of February.
And don't forget the Sun Valley Film Festival – March 18-22.
Tickets are on sale now.