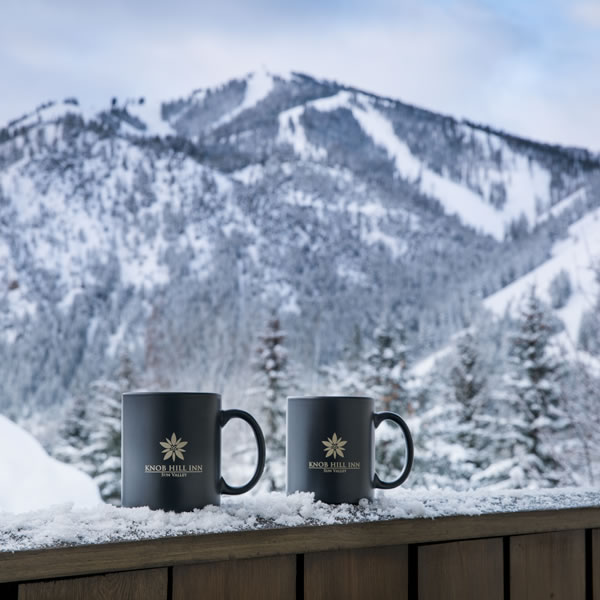 24 Dec

Sun Valley Vacation After the Holidays

The holidays are a magical time with lots of activities and fun to be had, but after it's all over, rest and relaxation are in order!

It's time to vacation in Sun Valley after the holidays to recover.

First of all, make reservations for your winter snow escape with us at Knob Hill Inn!

We have carefully-curated special offers designed to make your planning simple and your stay with us unforgettable.

Check out our Best of Baldy package:

This is a true skier's getaway.

It includes two full days of skiing on Bald Mountain or Baldy, as she is called by those who know and love her.

With terrain for winter enthusiasts of all skill levels, Baldy offers amazing skiing for the expert and novice alike.

And after spending the day on the mountain, relax at the bar before dinner, then warm your spirits with Northwest cuisine at The Grill.

Return to the comfort of your guestroom where an oversized tub and a great night's sleep await.

Wake to our signature breakfast in the Fireplace Room to fuel up – then head out to Baldy to do it all again.

This package includes:

So, start planning your Sun Valley vacation at Knob Hill Inn today.

Once you have your reservations, a second great idea is to select from our Trip Tips.

Our team of knowledgeable locals put together their thoughts, and favorites ideas of what to do while you're vacationing in the Valley – check them out:

 

The Winter Adventurer

Perfect for those who love to play in the snow and cold weather.

 

The Relaxed Winter Explorer

Searching for the perfect winter getaway, but hoping for something a little slower paced than hitting the mountain?

 

The Winter Trail Junkie

If you're ready to hit the snow-covered trails, we have a few ideas in mind.

The Lazy Day Around Town

Ideal for those looking for a calm, relaxing escape in the town of Ketchum.

 

The Dog Lover

For those who love to bring their four-legged pal everywhere with them, this one is for you.

 

The Best of the Valley

Want to make the most of your Sun Valley experience? Make sure to check the below stops off your list!

 

The Rested Traveler

Sun Valley is known for the adventure around every turn – but that doesn't mean you can't enjoy a little R&R, too.

Knob Hill Inn is the perfect home base for your Sun Valley vacation, where guests are welcomed like family by a team that takes pride in the region.