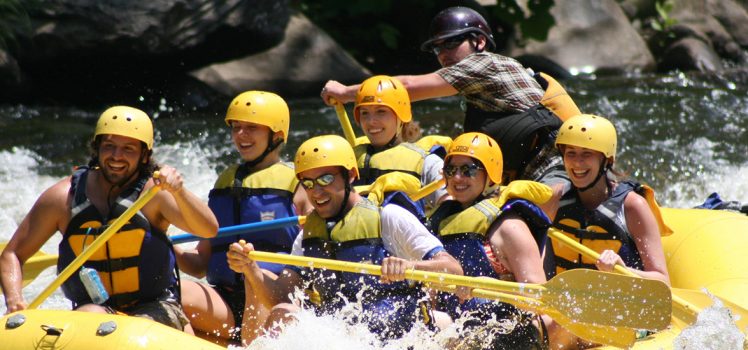 01 Jul

Spend Your Idaho Summer on the Water

Wine and cheese. Locks and keys. Simon & Garfunkel.

Summer and whitewater rafting.

Some things are just made for each other, and given the abundance of warm weather and mountain rivers here in central Idaho, it's only natural that we would be big fans of spending July and August days either floating peacefully down a river, or crashing through rushing rapids.

If you were to ask most people what activity they think of when they think Sun Valley, the majority of them would likely say "skiing."

Well… yes… they're not wrong, per se. It's just that there's so, so much more to this outdoor paradise than hitting the slopes in winter.

The entire Valley is buzzing with life in summer, and that includes everyone who is taking to the rivers and waterways to cool off.

With this in mind, we've crafted our very own Ride the Rapids special for our guests.

The great thing about rafting with White Cloud Rafting Adventures is that how you spend your summer afternoon on the river is totally up to you: don't feel like spilling through the rapids on an exhilarating whitewater adventure? Then don't!

Book a float and spend the day watching the beautiful scenery (and your cares) drift peacefully on by you.

Our Ride the Rapids package includes:
Two-night stay
White Cloud Rafting Adventures trip for two
Transportation to and from White Cloud
$100 dining credit for dinner for two at The Grill at Knob Hill
Summer in Sun Valley is calling. Don't let it float on by.